Instagrammabilità: una parola che fino a qualche tempo fa non aveva alcun significato e che invece oggi ci appartiene nel quotidiano qualunque cosa facciamo.
Essere instagrammabile significa avere i requisiti per essere fotografati e pubblicati sul famoso social, appunto Instagram. Ossia attrarre il pubblico ed acchiappare quanti più "cuoricini" possibili.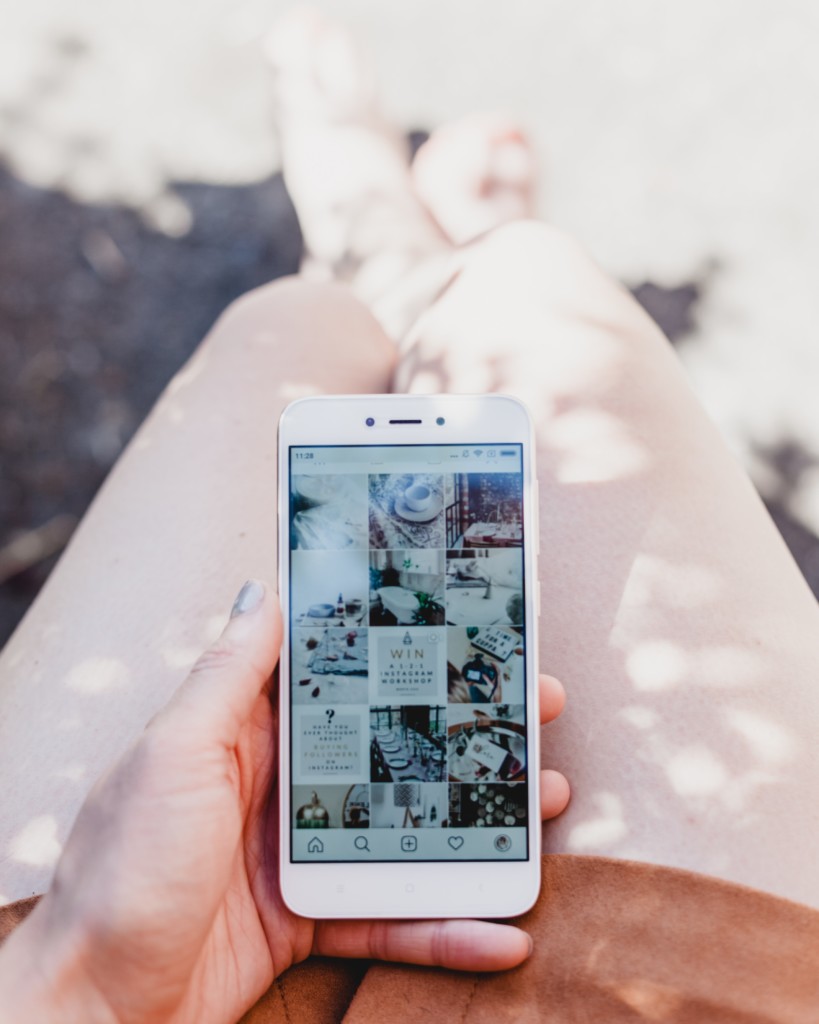 Nell'interior design, questo mezzo è sempre più utilizzato, ad esempio per promuovere alberghi, hotel, ristoranti o residenze da affittare. Instagram è anche un mezzo che i professionisti del settore usano per raccontare il loro lavoro di progettisti dell'immagine.
In uno scatto instagrammabile, ci sono elementi che funzionano più di ogni altro, come: gli arredi, le luci e i colori .
Sono proprio i colori vivaci, i protagonisti di questi 7 account Instagram di architetti e interior designer, che dovete tenere d'occhio…

Camille Walala, designer tessile e interior designer dal segno inconfondibile, nata in Provenza ma londinese d'adozione. Uno dei suoi interventi più celebri è Walala lounge, allestimento con arredi urbani realizzata nella città durante il London Design Festival del 2019 . In South Molton Street, nel cuore del West End di Londra, ha creato un salotto urbano a cielo aperto con 10 panche scultoree, fioriere e una serie di bandiere di grandi dimensioni che sono state appese da vetrina a vetrina.
Tutto realizzato in linea con il suo stile dagli evidenti richiami al linguaggio grafico del Gruppo Memphis. Sua è anche la spettacolare decorazione murale realizzata su edificio di di Brooklyn, in cui crea un'illusione tridimensionale giocando con i colori e le finestre del palazzo.
Il suo linguaggio grafico che colpisce con colori caldi che mettono allegria, sono il tratto distintivo anche del recente lavoro fatto per Lego Group. Lego Dots, un'installazione pubblica che celebra la creatività. Chi non vorrebbe visitarla…
La società di consulenza creativa Masquespacio è lo studio fondato da Ana Milena Hernández Palacios e Christophe Penasse. Si occupano di branding e interior design. I loro progetti di interior, sono ciò che si distingue per l'impatto visual su Instagram. Grafica e colori convivono nei loro interventi su spazi retail caratterizzandoli con colori vibranti e suggestivi. Esempio ne è il progetto Gnomo, un negozio di Valencia o Piada, un bistrot con prodotti italiani a Lione. Spazi in cui forme e colori ritmano l'ambiente per un risultato "strappa clic".
Il colore è protagonista nelle tonalità pastello negli interni di Doctor Manzana, un negozio di smartphone e tablet a Valencia.

Un'account da seguire, consigliato agli interior design addict è Buckley Interiors studio di design i cui progetti promuovono uno stile eclettico nei quali il colore ha un ruolo privilegiato. Lo dimostra Coates Place, intervento di ristrutturazione di un interno residenziale.
Con sede a Sofia, Brani &Desi, sono uno studio di architettura, interior design e set design. Il loro account promuove progetti ad alto livello di instagrammabilità. Protagonisti ancora una volta sono forme decorative geometriche e tanto colore. I colori sono in ogni dettaglio dei loro progetti, raccontati principalmente attraverso render.
Sfumature di rosa e non solo sono ciò che identifica il profilo di Patricia Bustos, studio d'interior design di Madrid.
Gli interni di Osadia un locale glamour, ne sono un esempio. Ci sono tanti materiali diversi, tessuti e forme giocate sul contrasto cromatico tra rosa e verde smeraldo. Pavimenti a tema mosaico e frange che decorano gli arredi. Decorazioni a parete che riproducono origami tradizionali realizzati con colori vivaci . Tutto concorre a creare un effetto WOW!

Un inno al colore è anche il progetto Wonder Galaxy audace e coloratissima cabina armadio che si ispira al film di Austin Powers.
Quello di Supaform Studio è un'altro account da seguire se amate il colore negli interni. Lo studio è stato fondato nel 2016 dal designer Maxim Shcherbakov.
Uno dei suoi progetti dove forme e colori si esprimono in perfetto equilibrio è КASКAD BAR, locale all'interno del ristorante resort sovietico Cascade a Sochi.

Instagrammabile come Entryway il progetto che Dowel Jones ha recentemente commissionato a Supaform per rendere un ambiente immaginario tridimensionale per i loro mobili. Ma spazi reali come appartamento a Moscow o la residenza in Pokrovka st.
Renesa Architecture Design Interiors è uno studio pluripremiato di New Delhi.
Tra i loro interventi instagrammabili c'è The Pink Zebra un locale ideato per rompere la monotonia della tradizionale cultura del cibo a Kanpur e creare un locale che mixa elementi architettonici e grafiche.
Un linguaggio geometrico e colorato come quello di The Geometrication ristorante che si ispira all'architettura decostruttiva. Al locale si accede attraverso una porta chiusa da semplici pannelli di vetro, che lasciano intravedere i colori della stanza adiacente .
All'ingresso, il visitatore viene accolto in uno spazio caratterizzato da forme geometriche e una tavolozza di colori e materiali caldi .
In copertina: Photo by Georgia de Lotz on Unsplash